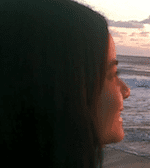 ~ 
Sara
 in 
RMI's Turkey Office
 is our 
Turkish Ministering Pastor. 
Sara was living in Turkey when she began her Restoration Journey and offered to help to translate our resources into Turkish—even though her first language is Portuguese! Though this is extraordinary, her journey and the changes He has made in her are even more so. Just looking at her face, which is clearly glowing, speaks volumes and confirms one of our most favorite verses "They looked to Him and were radiant, and their faces will never be ashamed." Psalm 34:5
Please check Sara´s Calendar to see her open zoom meeting as NarrowRoad Publishing Director to receive Brides or even check on her available times to schedule your own private meeting.
Sara's office is located in Adana, Turkey.